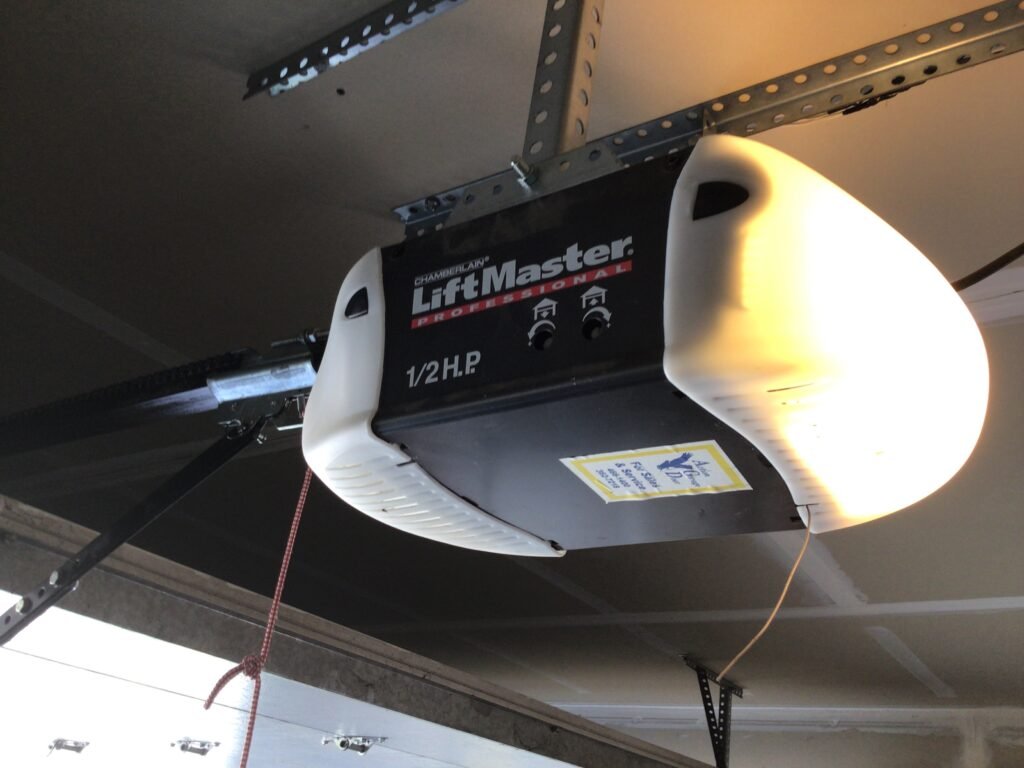 Schedule Garage Door Opener Repair Near Nampa, ID
For many homeowners, the garage door is the primary entrance to their home. Because of this, the garage door opener has to handle a lot of weight to keep your overhead door functioning correctly. This creates wear and tear that, over time, may lead to a malfunctioning or broken opener. When your garage door won't open or your opener is flashing, contact us for garage door opener repair in Nampa, ID.
Haney Door Service has been serving the local community for over 30 years, so we've seen it all when it comes to garage door and opener malfunctions. Our technicians are ready to provide you with dependable garage door opener repair, ensuring your entire garage door system is in the best shape possible.
Signs You Need Garage Door Opener Repair
Your garage door operates on a series of complex mechanisms to open and close. If one part of this system breaks, like the garage door opener, it can cause the entire system to stop working. That's why it's important to know the signs you need garage door opener repair, including:
Garage door won't open.
Garage door keypad not working.
Garage door opens by itself.
Garage door won't close.
Garage door won't close with remote.
Garage door remote not working.
Garage door won't close all the way.
If you notice any of these issues with your garage door system, contact Haney Door Service! We are equipped with the best replacement parts and expertise to provide a thorough, long-lasting garage door opener repair near you. Or, if your opener is past the point of repair, we also have numerous options available for garage door opener replacement in Nampa, ID.
Garage Door Opener Repairs We Offer
If there is a problem with your garage door opener, we can fix it! From simple issues with a garage door keypad to more complicated mechanical repairs, we have the training, skills, and experience to handle it! A few of the garage door opener repairs we offer include:
Motor Repair or Replacement
Gear and Sprocket Replacement
Chain and Belt Replacement
Circuit Board Repair or Replacement
Sensor Alignment and Repair
Remote Control Repair or Replacement
Limit Switch Adjustment or Replacement
Trolley or Carriage Repair or Replacement
Emergency Release Repair or Replacement
Maintenance, Inspection, and Lubrication
Contact Us If Your Garage Door Won't Open
One of the most common signs that you need garage door opener repair is if your garage door won't open, or if it starts to open and then reverses without prompting. But whatever the issue you notice with your garage door system, we are ready to provide efficient garage door service near you. Our technicians are qualified to work on any brand, make, and model of garage door opener, ensuring we can serve your home with the best.
Give us a call to book your appointment today!
How To Fix a Broken Garage Door Sensor
Garage door sensors are installed on either side of your garage opening. They operate as a garage door safety system to prevent the door from closing on anyone or anything. If your garage door starts to close and automatically reverses, you may have an issue with misaligned or broken garage door sensors.
To fix broken garage door sensors, the first step you can take is to clean the photo eyes of any debris. If the garage door still won't close, try realigning the sensors so they are perfectly parallel to each other. Still no luck? Then it may be time to schedule garage door opener repair near Nampa, ID. Contact Haney Door Service for a fast repair!
Restore Smooth Garage Door Function With Opener Repair Near You
While your garage door will still open and close manually without a garage door opener, the ease of use, convenience, and state-of-the-art safety, security, and technology features that garage door openers offer make them a modern-day necessity. Perhaps your garage door is acting strange, but you're unsure if your opener is the culprit. Book an appointment with us and our Haney Door Service team will inspect and diagnose your door and make recommendations for repair. We do the hard work so you don't have to!
Frequently Asked Questions
How long do garage door openers last?
We see most garage door openers last 15-20 years. However, this lifespan depends on your brand and if you schedule annual maintenance for your garage door system. To get the best and most reliable use out of your opener, we recommend annual maintenance and investing in a quality garage door opener.
What is the quietest type of garage door opener?
If you want a quiet garage door system, you should start by investing in the right garage door opener. We recommend a direct drive or belt drive garage door opener because they have fewer metal and moving parts. This gives you a quieter garage door operation which is a major perk if you have living spaces above or beside the garage.
Is it better to repair or replace a garage door opener?
Although it is frequently more expensive to replace a garage door opener than repair it, sometimes it makes more sense to make the investment. For example, if your garage door opener is 10+ years old or if it frequently malfunctions, it may be time for garage door opener replacement. We'll assess your system and recommend the best next steps for garage door opener repair or replacement.