Are you making an upgrade to your worn-out old garage door? If the time has come for a change, Haney Door Service invites you to browse our full selection of new garage doors near Nampa, ID. We work with some of the very best brand names in the industry to bring homeowners beautiful Nampa garage doors that work perfectly and add value to their homes.
When you're shopping for a new garage door, we make it easy. Not only do we offer a tremendous selection, but we also walk you through every step of the process—from picking the door to installing it to making sure everything works properly and your new garage door is everything you expect it to be! So when you're ready to partner with the best Nampa new garage door dealer, contact us for a free consultation.
View Our Garage Doors
Looking for a new garage door but not sure where to start? Check out these models from industry-leading brands! We'll help you select your garage door from top materials, styles, and colors, ensuring it is the best quality and built to last for many years to come. And whatever questions come up as you're exploring options, we're here to help. Contact us for expert advice!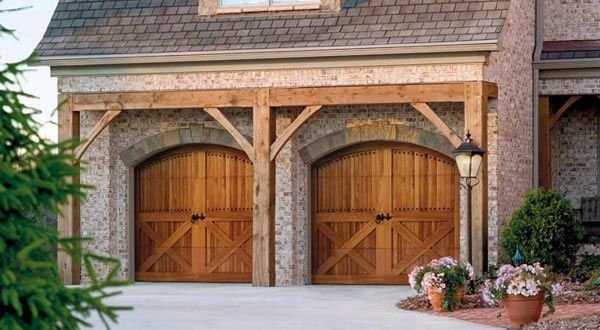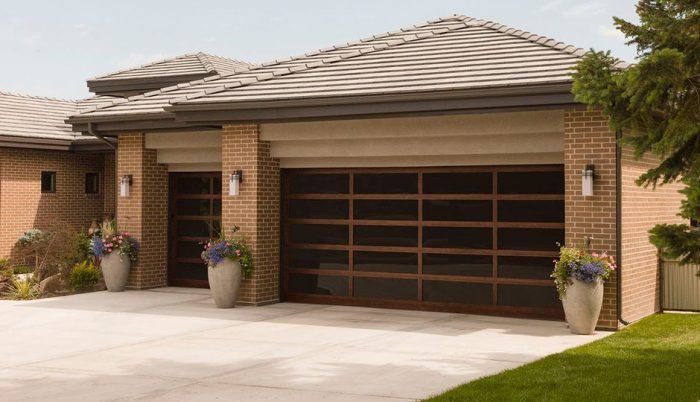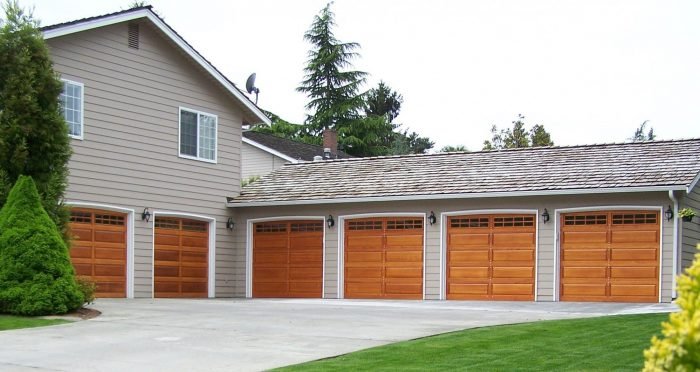 Brands We Offer
Our dedication to our customers starts by providing only quality products. We only offer overhead doors and openers that have a proven track record for success on the market and those that we have firsthand experience servicing. Come to us for Nampa garage doors, screens, and openers from all of the following name brands:
Answering Your Questions
Not sure what type of garage door you might need? Need advice on things like material, opener, and other features? Consult with our experts! We're happy to answer your questions and lay out your options, to help you make a choice you can feel confident about. We know you don't buy a garage door every day, which is why we advise you on everything and anything you might want to know.
If you're ready to make an investment that will benefit you each and every day, Haney Door Service is here to help. We'll introduce you to a wide selection of garage doors near Nampa, ID with advice and oversight to guide you toward the right decision. Contact us now so we can get started on your journey to the best new garage door!
Frequently Asked Questions About New Garage Doors
What are the benefits of a new garage door?
Investing in a new garage door is a tremendous opportunity to add value to your property, increase the energy efficiency of your home, and give you a quieter, more reliable garage door. If your garage door is reaching 15-20 years of use or you have damaged panels from an accident, let Haney Door Service help you choose the best new garage door for your home.
How long will a new garage door last?
Depending on the quality of the door and how it's installed, we see new garage doors last 15-25 years. To get the best lifespan out of your new garage doors, we recommend investing in quality products, partnering with leading local garage door installers, and scheduling annual maintenance to keep your doors and parts in the best shape.
Are insulated garage doors worth the investment?
In the dramatic cold and hot temperatures of Idaho weather, we always recommend insulated garage doors to our customers. Garage doors with insulation increase the energy efficiency of your home by reducing the amount of conditioned air that escapes and the outside air that enters your home. Insulated garage doors also have a quieter operation, perfect if you have a room above or beside the garage.
How much does a new garage door cost?
The average cost of a new garage door is about $5,000. On the low end, a garage door can cost about $2,500, and on the high end, it may cost upwards of $10,000. Pan garage doors, or non-insulated doors, are the cheapest while glass garage doors, wood garage doors, and 3-layer insulated garage doors are the most expensive.
Garage Door Installation You Can Count On
But finding the best new garage door for your home is only part of the journey. You also need to partner with a leading local garage door installer to ensure the best outcome for the reliability and functionality of your new overhead door. At Haney Door Service, our garage door installation service is backed by 30 years of experience. This ensures we deliver consistently great results for every new garage door we install in and around Nampa, ID.
Beyond just great workmanship, we also strive to go further than our competitors with a best price guarantee. This means we'll beat or match the product or service price of any competitor, ensuring you get the best deal and the best outcome for your new garage door installation. Does that sound too good to be true? It's not! Call now to discuss details and how we can help with your new garage door installation.
Contact Us for Information About New Garage Doors!
Contact us today at 208-203-1975 for more information about the Nampa garage doors we offer or any of the garage door services we provide for homeowners. We would love to help on your journey to finding the best new overhead door by offering our expert advice to you. And when the time comes for garage door installation near Nampa, ID, let one of our highly trained technicians give you an overhead door that's installed to last.