Best Price Guarantee
We have a Best Price Guarantee when it comes to our products and services. We'll beat or match any competitor!
THE BEST LOCAL GARAGE DOOR REPAIR IN NAMPA & BOISE, ID
Haney Door Service is a family-owned and -operated, local garage door company that has served the Treasure Valley community for over 30 years. We pride ourselves on being honest, reliable, and hardworking, bringing our customers the very best in parts and service. Contact us today for 24-hour service or a free estimate on repairs for your garage door. Let our door fixers in Boise and Nampa bring you top-rated garage door repair services near you.
Top Garage Doors Boise, ID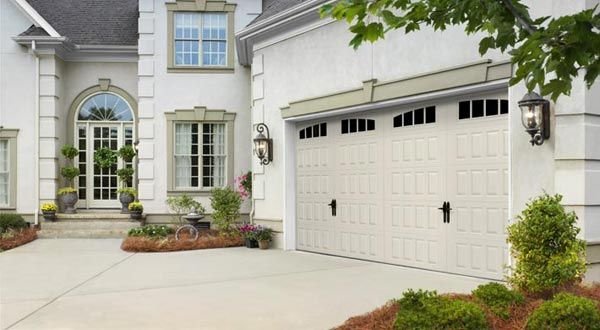 Are you looking for highly recommended "garage door service near me"? Our family-owned and -operated garage door company prides itself on being honest and hard-working while keeping costs low for our customers. Contact us to see how our local garage door repair professionals can make a difference for your home! We provide garage door repair and installation near you.
Frequently Asked Questions
Best-in-Class Garage Door Parts and Services
One of the biggest conveniences of being a homeowner is being able to come home and park your car safely in the garage. When you hit the opener and nothing happens, however, your convenience immediately becomes a frustration. Instead of parking outside and trying fruitlessly to open your door manually, give Haney Door Service a call for garage door service in Nampa, ID. We'll restore the push-button functionality of your garage door and make sure whatever problems are ailing it are resolved quickly and completely. Our aim is to keep your door working properly, so it's never an inconvenience!
When it comes to garage door repair in Nampa, ID, there's nothing we can't do. Our techs have the ability to service all major parts and systems, including your counterbalance system and garage door opener. We also stock and carry a wide range of parts and accessories, to make sure the solutions we're providing are the right ones. Or, if you're looking to purchase a new garage door from a reputable manufacturer, we can help. Our knowledge of garage doors runs deep and we believe in delivering superior customer satisfaction. Let us put our expertise to work for you the next time you have garage door needs!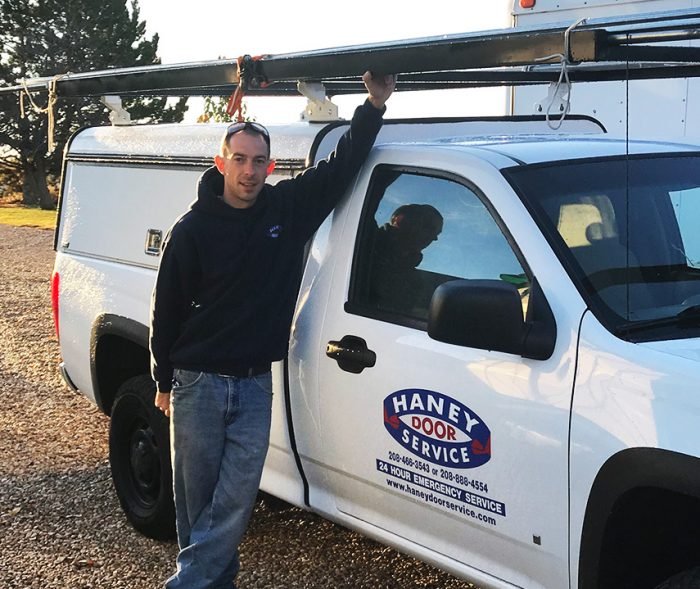 All of our workmanship is backed by an industry-best warranty. We stand by the work we do and will always fix it if it's not done right the first time.
Our team has more than 30 years of professional experience. We're even part of the International Door Association. (IDA)!
We work with only proven products and brands, including Northwest, Liftmaster, Amarr, Genie, Lifestyle Screens and Martin, among others.
Get Overhead Door Parts and Service
Let our team provide you with OEM garage door parts and proven expert service today. Contact us; we promise you won't have to look elsewhere for great door service and prices. Our garage door repair professionals are ready to serve your home with excellence, providing the best outcome for your overhead door repair, replacement, or installation.
Proudly serving and repairing garage doors near Nampa, ID including the following areas:
Nampa ID
Boise ID
Caldwell ID
Kuna ID
Middleton ID
Star ID
Garden City ID
Melba ID
Notus ID
Homedale ID
Parma ID
Greenleaf ID
Marsing ID
Fruitland ID
New Plymouth ID
Emmett ID
Wilder ID
Murphy ID
Book Door Repair Boise, ID with the Best Local Company
When you need a garage door fixer near Boise or Nampa, call Haney Door Service for fast local service you can trust. From broken garage doors to new garage door installation, we strive to serve each customer with the best products and services. We're even available with 24/7 garage door service, ready to perform your door repair when you need us most. Next time you need garage door repair services, choose your favorite local company, Haney Door Service. Our garage door repair professionals are ready to serve your home today.