GARAGE DOOR REPAIRS AND SERVICING IN NAMPA, ID
When your garage door stops working or shows signs of a problem, it's important to get it fixed fast. Not only is a broken or faulty garage door an inconvenience, but it's also a safety and security hazard. To keep you, your family, and your belongings safe, schedule a consultation with a garage door repair company in Nampa, ID. Book now with Haney Door Service! With 30 years of industry experience, we can confidently perform repairs on any brand, make, and model of garage door or opener, ensuring you get the best outcome for your overhead door system.
Because no matter what's ailing your overhead door, Haney Door Service is here to fix it. Our abilities encompass every part of the door and counterbalance system, meaning you never have to worry about whether or not we're able to fix it. Our expertise includes:
Springs:
We can repair broken torsion springs or adjust the torsion of your current springs to make sure the counterbalance is working fluidly.
Openers:
Give us a call for gear kits, logic boards, and limit/force adjustments, to make sure your door responds seamlessly to your opener.
Physical Repairs:
Problem with your tracks, manual release, or other physical parts of your garage door? We'll inspect and solve the problem fast!
With every job done right the first time, you never have to wonder if you're getting the best local garage door service when you partner with Haney Door Service—we guarantee you are!
24-Hour Emergency Services
Garage door problems can make themselves known at any time. If it's outside of normal business hours and your overhead door is acting up, contact us for 24-hour garage door repair in Nampa, ID. We'll come out and make sure your door is getting the attention it needs from a qualified expert. We're trained to fix any unexpected, inconvenient, or even hazardous garage door issues. Count on one of our expert technicians will arrive at your home quickly to perform repairs with the quality, high-cycle replacement parts we keep in stock.
Estimates and Warranties
Before any work begins on your door, we'll provide a free, upfront, honest estimate on the services required to get it running again. We even offer discounts to veterans and senior citizens, as well as cash package discounts. Once you sign off on the work, we'll make sure it's done quickly and thoroughly. Then, we'll leave you with the best warranty in the industry!
With unbeatable prices and unparalleled workmanship, Haney Door Service is the one and only call you'll ever have to make for garage door service and repair. Contact us today at 208-466-3543, 24 hours a day!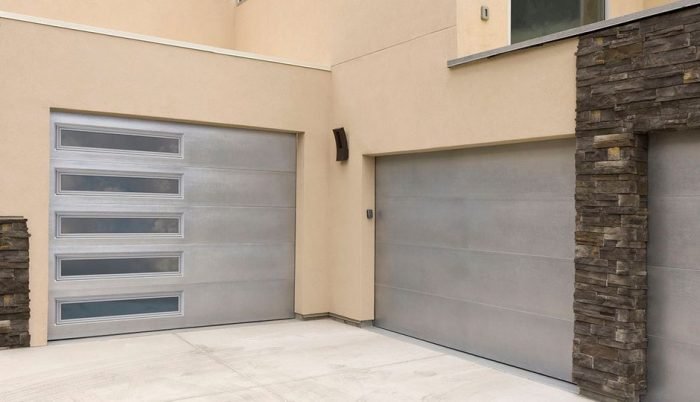 Common Garage Door Repairs
Garage door systems are made of many different parts working together to safely move your overhead door. When one of these parts malfunctions or breaks, it can leave you with a stuck garage door. The most common garage door repairs we encounter include:
Broken Garage Door Spring Replacement
Garage Door Cable Replacement
Garage Door Roller Replacement
Off-Track Garage Door Repair
Garage Door Panel Replacement
Garage Door Opener Repair
Crashed Door Service
Why Partner with Haney Door Service?
Choosing the best local company is the vital first step in ensuring the best outcome for your garage door repair near Nampa, ID. When you partner with Haney Door Service, you're guaranteed:
24-Hour Availability
Workmanship Backed By 30 Years of Experience
Free Estimates
Best Price, Competitor Match Guarantee
Honest, Local Service
In every garage door repair, we want to go above and beyond to serve our customers with the best. That's why we have worked to put our local garage door service ahead of the rest with all of the guarantees listed above. When you're ready to schedule emergency garage door repair near you, give us a call for fast service. We can't wait to serve your home!
Frequently Asked Questions
What are the signs you need garage door repair?
Garage door won't open.
Garage door is stuck.
Garage door is opening at an angle.
You have a broken spring.
Garage door starts to open and reverses.
Do we offer emergency garage door repair near Nampa, ID?
Yes, we do! To ensure your garage door problems are fixed quickly and your home is safe, we offer emergency garage door repair near Nampa, ID. This means we're available around the clock to serve your home when you need it most. Contact us to book an appointment now!
Can you fix a garage door on your own?
We never recommend that a homeowner attempts garage door repairs on their own. Garage doors are the heaviest moving object in your home and have parts that carry a lot of tension to keep everything in place. Without the proper knowledge, you could injure yourself or someone else when attempting repairs. Instead, leave garage door repair to the professionals by calling Haney Door Service. We offer industry-leading products, quality workmanship, and a competitor best price guarantee to give you the best outcome for your home.
What is a garage door tune-up?
A garage door tune-up involves examining your entire garage door system for signs of wear, then performing a maintenance check by tightening, lubricating, and balancing all parts. We recommend annual garage door tune-ups and inspections to stay ahead of potential issues, helping extend the life of your garage door and keeping it safe for your family.