Book New Garage Door Installation in Nampa, ID
If you're looking for the best new garage door installation in Nampa, ID, you've come to the right place. Haney Door Service has partnered with Amarr Garage Doors to sell and install the best garage doors on the market. Whether you're looking for a traditional, carriage, or modern garage door, we are here to help you find the best choice for your home from Amarr's incredible line of products.
Why We Love Working with Amarr Garage Doors
Since 1951, Amarr has been a leader in producing quality garage doors for homes and businesses across the United States. They value design innovation and sustainability, curating an incredible line of traditional, carriage, and modern garage doors to complement any building's architecture. Because they believe strongly in the quality of their products, most of their garage doors come with a lifetime warranty. When you choose an Amarr Garage Door, you're choosing quality and beauty to upgrade the look of your home.
Amarr Garage Door Selections
Traditional Garage Doors
Olympus
If you're looking for a traditional garage door that is built to last with a durable steel construction, then the Amarr Olympus is for you. With triple-layer construction and R-value up to 19.40, Olympus is quiet and energy efficient for your home. You can also design your door with three panel options, 18 window options, and standard colors or a faux wood finish.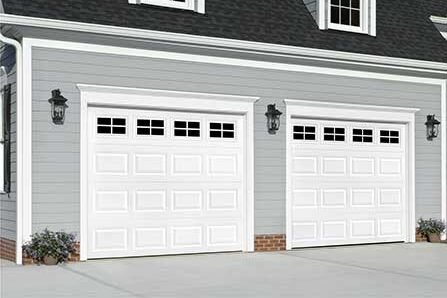 Heritage
Another incredible option for traditional garage doors, the Amarr Heritage is available in short or long panels with four window options. You also get to select your exterior finish from five standard colors, two faux wood finishes, and over 800 custom colors.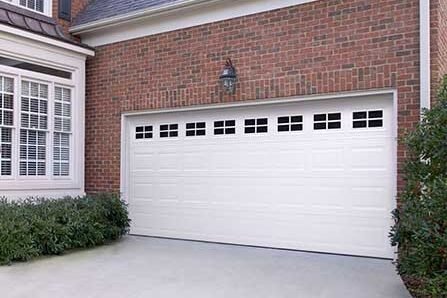 Lincoln
If you're looking for the most versatility in designing your traditional garage doors, check out the Amarr Lincoln. It is available with four panel designs, 14 window options, and 11 standard colors. On top of the incredible looks, it is also quiet and durable.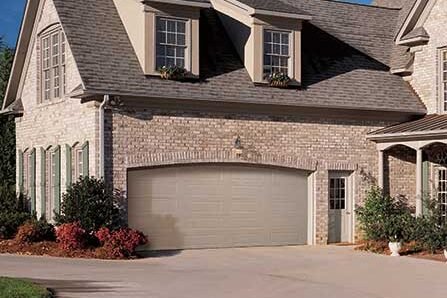 Carriage Garage Doors
Classica
The Amarr Classica delivers the most authentic carriage house look with three tall sections instead of four like most garage doors. It also comes with larger windows for more natural light. You'll love designing the Classica to your tastes with seven panel designs, 11 window options, and hundreds of colors to choose from.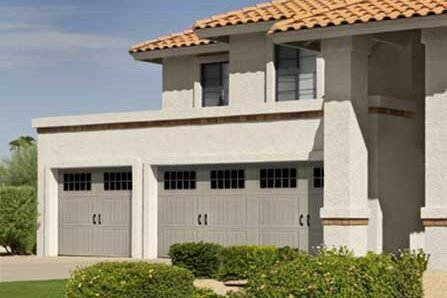 Heritage Carriage House
The Heritage Carriage House garage door is built with heavy-duty 24-gauge steel, creating a durable and beautiful new garage door. You get to curate this steel garage door with three door designs, 17 window options, and dozens of exterior finishes including standard colors, faux wood, or specialty colors.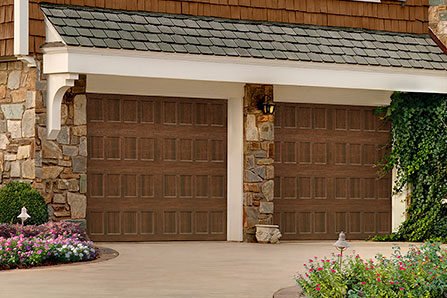 Hillcrest
Hillcrest is Amarr's more affordable option for carriage garage doors but still allows you plenty of versatility in designing your new garage door. Like many of Amarr's carriage garage doors, Hillcrest is available in three door designs and 17 window designs. You also get to choose the painted exterior in 11 standard colors or virtually unlimited custom colors.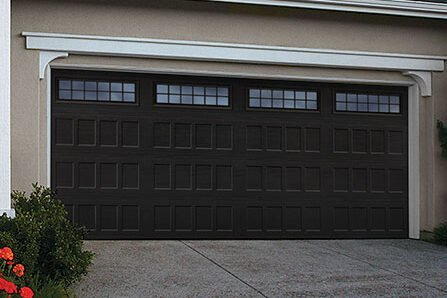 Designer's Choice
The Amarr Designer's Choice gives you the best strength and energy efficiency for carriage garage doors with up to 19.40 R-value. But increasing durability doesn't mean sacrificing design! You still get to choose from three door designs, 17 window options, and dozens of standard colors or faux wood overlays.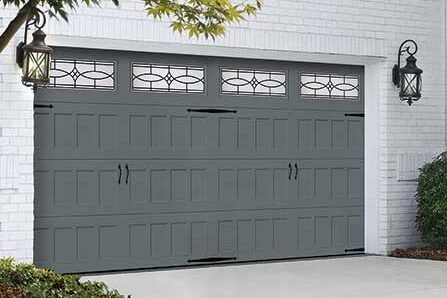 Carriage Court
The Amarr Carriage Court gives you the ultimate versatility for designing your carriage garage door. With 18 exterior paneling designs in four interchangeable base and overlay colors, you have the freedom to create an elegant and personalized new garage door for your home.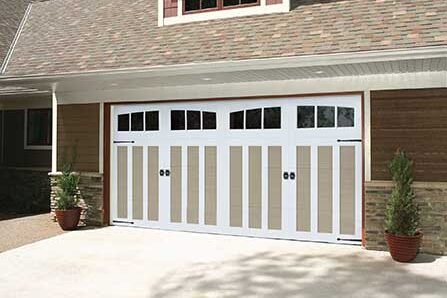 Modern Garage Doors
Classica Full View
The Amarr Classica Full View features a polyurethane-insulated steel frame for maximum energy efficiency and durability. The large glass windows in every section of the door allow for incredible natural light. You can finish off your new full-view glass garage door design with one of four glass colors and one of 12 exterior colors.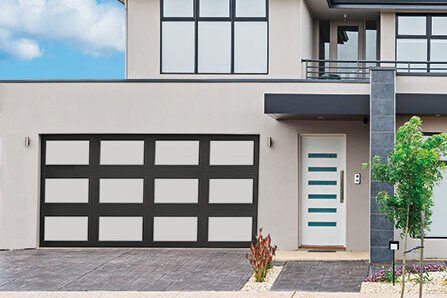 Classica Flush
One of the biggest trends in modern garage doors is flush panels. Flush panels like on the Classica Flush create a smooth, minimalist exterior to complement modern home architecture. To enhance the flush panel design, you can also select one of nine window options and eight standard colors or 800+ custom colors.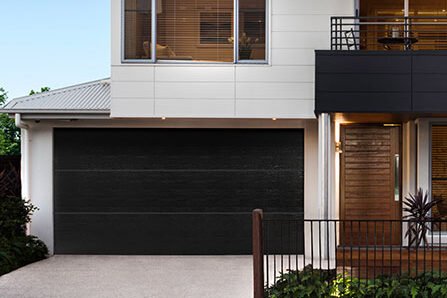 Vista
Built with a classic full-view design, the Amarr Vista has large glass panels with aluminum framing. It is the most customizable glass garage door from Amarr's collection with options for glass panels in 11 unique colors. You can complete the design of your new glass garage door with one of 32 frame colors.
Horizon
The Amarr Horizon is the leading option for Amarr glass garage doors. It has a unique design with long, narrow glass panels to maximize natural light. It is available in 11 glass colors and 32 frame finishes, broadly customizable to your home's design. It is even available with WindPro to give you added durability and strength.