How Lifestyle Screens Benefit You!
As homeowners, we're always looking for ways to add convenience and comfort to our homes. Innovative and unique products that serve multiple purposes are fantastic investments to make. In this article, our Haney Door Services team will share six benefits of installing garage door screens! And not just any screen, but Lifestyle Screens: The Most Versatile Garage Screen on the Planet!
Garage door screens are made of lightweight mesh and installed on the interior of your garage, separately from your garage door. With easy opening and closing functions, these screens cover the entire face of your garage and can be used or stored away at a moment's notice. Lifestyle Screens are our number one brand choice of overhead door screen at Haney Door Service near Nampa ID!
6 Benefits of Lifestyle Screens
Now that you know what garage door screens are, let's discuss why your garage needs one!
Offers Natural Light in Your Garage
Lifestyle Screens are a great way to enjoy natural light in your garage, especially if your garage door doesn't have windows! With a windowless garage door, the only way to have any natural light is to completely open your garage door, exposing yourself and the contents of your space to the elements, not to mention curious strangers.
Improves Overall Home Value
Any element of your home that adds convenience and curb appeal will automatically improve your home value. This is why garage door installation provides such a great ROI! Even though a garage door screen is not visible 100% of the time, when in use, it shows a level of care for your property that is an added benefit to potential home buyers.
Helps Maintain Privacy
Whether your garage is a workshop or you simply use it as a storage space, it's still an area of your home where the option for complete privacy should be available. Lifestyle screens enable you to use your garage as an extension of your everyday living space without the prying eyes of your neighbors or strangers passing by.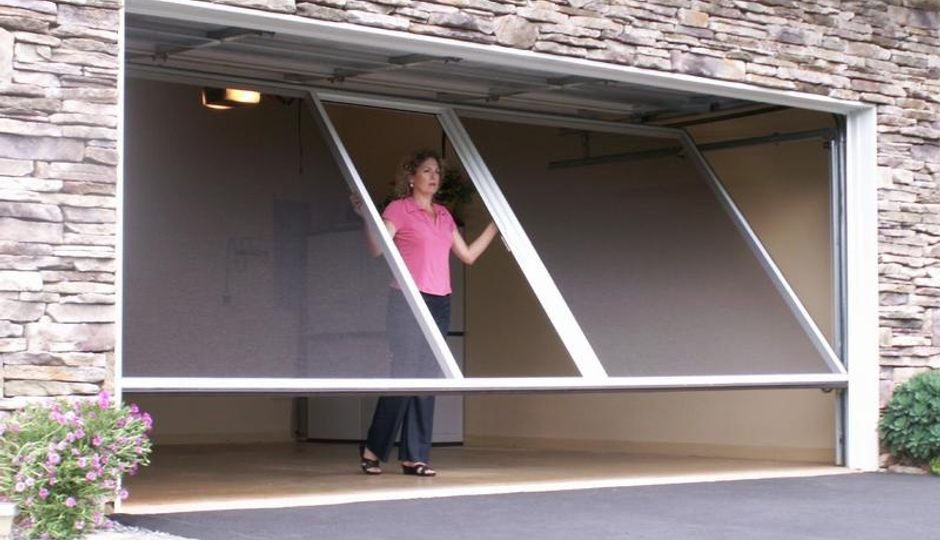 Keeps Pests Out of the Garage
One of the top advantages of mesh garage screens is that they enable you to enjoy the outdoors without the bugs! Just imagine no mosquitos or flies buzzing around in the summer, distracting you from your work or outdoor hobby. Lifestyle screens make outdoor parties and gatherings a breeze, and with the promise of no uninvited "guests," what's not to love?
Provides Shade and Reduces Heat Glare
During the hot summer months, garage door screens help keep temperatures comfortable in your garage. By blocking the heat glare from your driveway and providing a barrier between you and the sun, you can use your garage more comfortably, even on the warmest days.
Extends Your Home's Living Space
Did you know that 25% of homeowners with 2-car garages don't park in them at all? According to Garage Living, this is mainly due to clutter, but the fact remains that a garage is a versatile space that can be used for anything you want! Have you always wanted a home gym? Use your garage! How about an office space, workshop, craft room, or teen hangout spot? With the right set-up, the garage is a perfect spot for all of these and more, and Lifestyle Screens make transforming your space so much easier!
Customizable Options For Added Versatility
When it comes to Lifestyle Screens, you have choices! Our team can help you design the perfect garage screen that is affordable, attractive, and easy to maintain. Customization options include: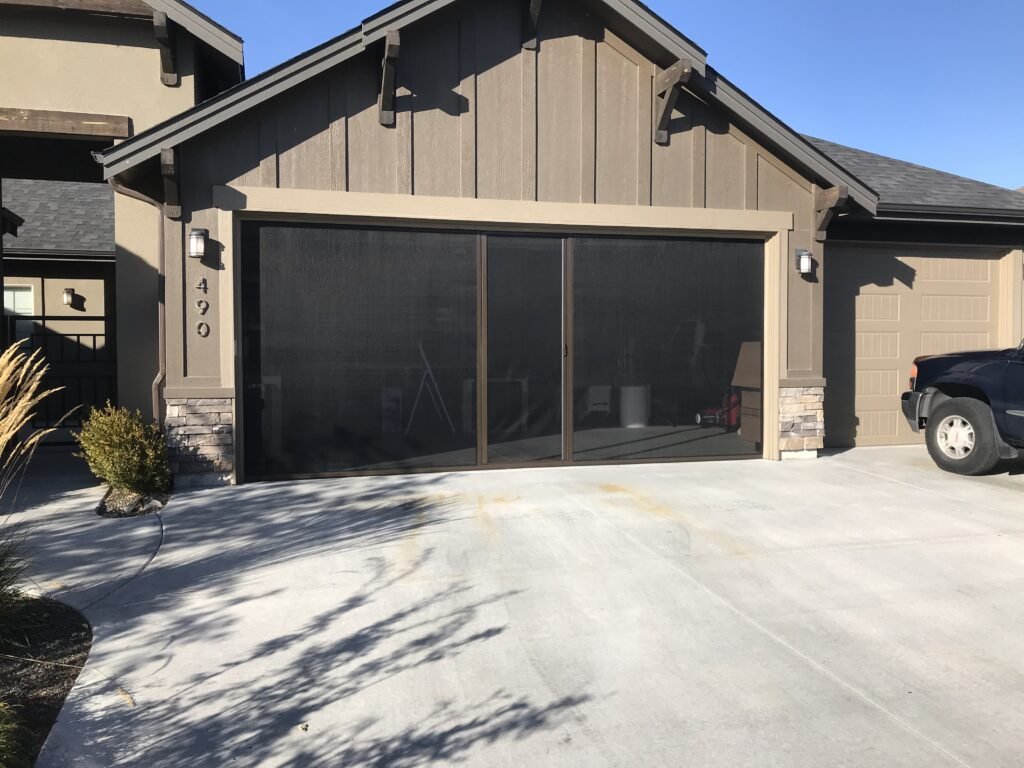 Mesh colors – charcoal/black, white
Door cutouts for easy garage access
Motorized and manual screens
Frame colors – white, sandstone, brown
Contact Haney Door Service For Lifestyle Screens Installation
Haney Door Service proudly serves Nampa ID and nearby service areas with garage door screen installation and garage door service! Our team is happy to answer any questions you have about Lifestyle Screens and how they can benefit you. Contact us today!