How to Prepare For a New Garage Door Installation in 7 Simple Steps
Garage doors can last up to 30 years, so it's not every day that you'll be in a situation where you need to replace an old door or purchase a new one. Knowing where to start can feel overwhelming, but our Haney Door Service team is here to break down the steps of a new garage door installation to make the process as simple as possible!
You will benefit from this garage door installation how-to guide if:
You are building your dream home and need help designing your new door
Your existing garage door is old, damaged, or beyond garage door repair
You want to increase your home's curb appeal and property value
You want a garage door with modern safety and security features
Let's get started!
1. Consider Your Budget
Like most things, the cost of new garage door installation varies greatly depending on several factors. Before choosing a garage door, think about what's most important to you and determine the minimum and maximum amount you want to spend. Your must-haves are unique to you, so knowing up-front what your main priorities are and where you'd like to splurge will be helpful!
Factors that impact the cost of new garage door installation include:
Garage door brand
Garage door color/wood grain finish
Garage door material
Amount of insulation
Additional customizations
Decorative hardware
Window layout, glass type, etc.
Extra garage door accessories
Safety and security add-ons
Updated garage door opener (optional)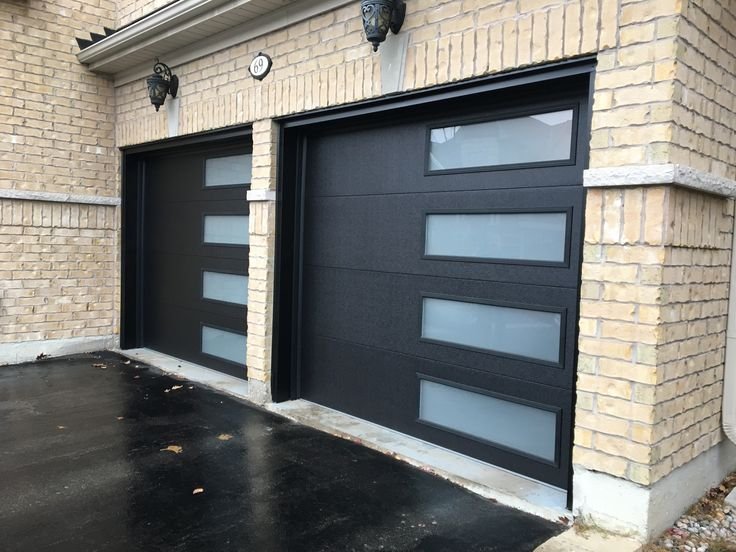 2. Choose Your Favorite Garage Door Style
Consider your home's exterior architecture and your personal preferences to decide on the perfect garage door style. From modern garage doors to traditional and carriage house doors, it's easy to find something for everyone! Drive around a few neighborhoods and note which garage doors stand out to you. This will help give you an idea of what styles you're naturally drawn to, which is always a great place to start.
3. Select a Garage Door Material
Each garage door material comes with advantages and disadvantages. Think about the amount of maintenance required, the quality of the material, and the overall look you're going for to help determine which material is right for your new garage door installation.
A local garage door company like Haney Door Service in Nampa, ID is an invaluable source of information. Ask the pros for recommendations and guidance! When you do, you'll learn helpful tips, such as:
Steel garage doors are easy to maintain but dent easier than some other materials
Wood garage doors are heavy and require extra maintenance but are naturally stunning
Glass garage doors, especially full-view doors, allow for natural light but can be pricey
Vinyl garage doors are cost-effective but come with fewer color options
4. Pick a Garage Door Color or Wood Grain Finish
Decide whether you want your garage door to blend in with your siding, brick, etc., or if you want it to pop. There are options for both! If you choose a wood or faux wood garage door, you can choose between multiple-grain finishes. Different brands and door models all offer their own color options, so explore the possibilities before making a final decision.
5. Go With a Trusted Garage Door Brand
Speaking of brands, you need to choose a reputable door manufacturer known for producing high-quality garage doors built to last. At Haney Door Service, we partner with the following brands to offer our customers in Nampa, ID and nearby service areas the very best garage door products:
Hormann
Clopay
Wayne Dalton
6. Add Customizations: Windows, Insulation, & Decorative Hardware
Your new garage doors can be anything you imagine them to be! Don't rush this part of the process. Adding customizations can enhance your garage door's functionality and make it unique. Ask yourself the following questions:
Do I want garage door windows? If so, what type of glass do I want, and where do I want the windows placed—along one or both sides of the door, along the top, or in the middle?
Should I add extra layers of insulation to make my garage door more energy-efficient? It's an additional investment, but it will save money in the long run. Is it worth it?
Do I want to add decorative hardware to my new garage doors, such as handles, hinges, and knobs? What color and design do I prefer?
7. Work With a Professional Garage Door Company
New garage doors are an investment offering an incredible ROI. With proper ongoing maintenance and a high-quality product, your new garage doors will last up to 30 years. However, this is only possible with a successful garage door installation. Partner with a local garage door company that has your best interest in mind and is backed by outstanding customer reviews!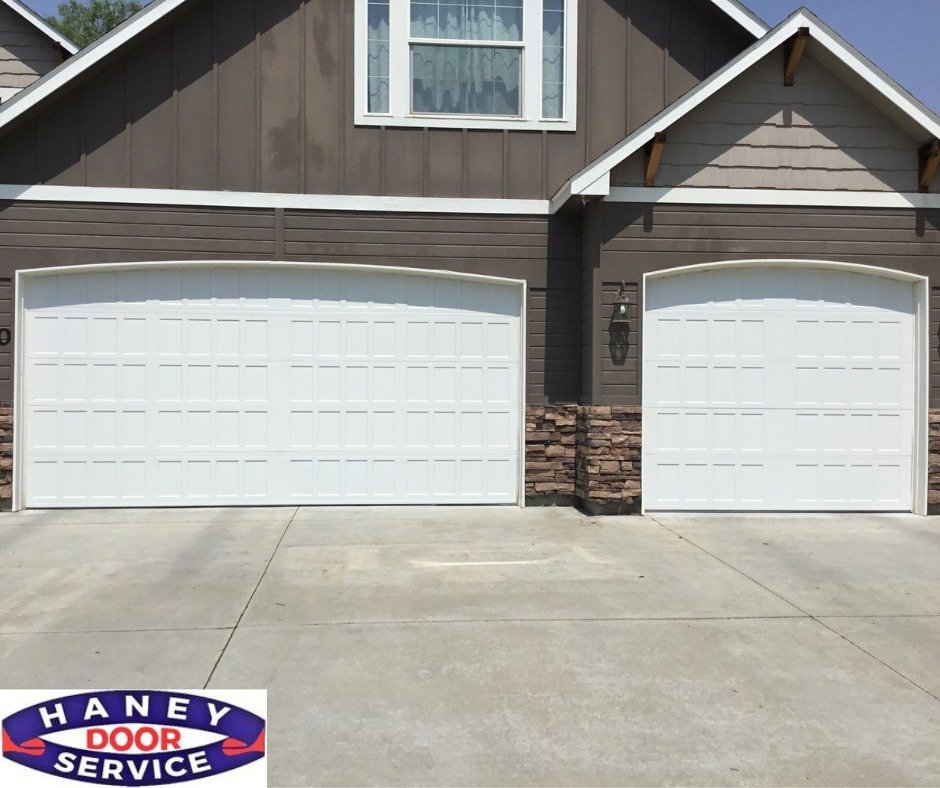 Contact Haney Door Service for More Information
Are you ready to upgrade your Nampa, ID home with a new garage door installation? Haney Door Service offers beautiful, functional garage doors that are perfect for any property. With stellar workmanship and unbeatable customer service, we'll gladly walk you through every step of the installation process from start to finish. Contact our team today to get started!